Just belong, there is no pressue to commit. Meet up with us each week, make new friends and meet new people.  We would love to see you experience our Community.  See you on Sundays. You belong here!
MEET THE GLOBAL FAMILY

Start in 4 Steps:
1. INVITE
INVITE people to coffee on Sundays at your DAILY Home Church, 9-10am.
2. WATCH
WATCH the latest DAILY Talk together – daily.church/watch
WATCH SUNDAYS TALK
3. TALK
TALK about the Bible passage you read together and discuss the questions from the DAILY Talk.
4. PRAY
PRAY for each other's needs.
WE ARE DAILY
DAILY.church exists to help people: (BELONG) Make friends. (BELIEVE) Find a relationship with God. (BECOME) Get trained in the Basics of Christianty. (BUILD) Live the Dream God has planned for your life.
WE ARE UNIQUE
Just be you! There are no expectations, no judgments, and no commitments. God loves you and we love you just as you are.
WE ARE EVERYWHERE
We meet on SUNDAYS in locations throughout the World. We are a "Church at Home," a church for your friends, family and people who don't know Jesus, everyone is welcome and anyone can start a DAILY Church at Home. Come join us!
CONNECT CARD
MEET OUR PASTOR
JORDAN AND HIS WIFE SUSIE
Hey there! Thank you for stopping by. If you are searching for a good church, we know we are the place for you. Feel free to click the "CONNECT CARD" button and we will keep you in the "Loop" on everything.
WILL YOU JOIN OUR CHURCH?
If you have never been to our church before, come by this Sunday!
CONNECT CARD

We give every person an opportunity to know God. When you know Jesus everything in life changes! Why not give your live your life to Jesus Christ today? The 4 Steps of knowing God: LOVE, SIN, JESUS, PRAY.

LOVE
God loves you and has a plan for your life.

SIN
We are sinful and separated from God.

JESUS
Jesus died on a Cross so we can be forgiven.

PRAY
You can pray to receive God's forgiveness and grace.
"Jesus Christ,
I am sorry for the things I have done wrong in my life. Thank you for dying on the Cross for me, set me free from all my sins and forgive me today. Please come into my life and fill me with your Holy Spirit. Be with me forever.
Thank you Jesus!"
Ready for more? Your next steps to following Jesus begins with LAUNCH TRACK. Launch track is a way to discover how you can BELONG, BELIEVE, BECOME and BUILD your life with Jesus. We want to train you on the Basics of Christianity and help you launch God's dream for your life. Sign up!
• Sin and Salvation
• Lordship and Obedience
• Repentance and Baptism
• Holy Spirit and Spiritual Gifts
• Spiritual Hunger and God's Word
• Discipleship and Leadership
• Spiritual Family and Church life
• Prayer and Worship
• Faith and Hope
• Generosity and Provision
• Resurrection and Judgement
• Evangelism and World Missions
SIGN UP FOR LAUNCH TRACK


We are building a Ministry Movement together that changes lives!  SERVE in leadership or GO to those who have never heard of Jesus by starting a new DAILY Church.  Our vision is to see a DAILY church in every Nation.
1. Bible Team
2. Creative Team
3. Pioneer Team
4. Connect Team
5. Influencer Team
6. Worship Team
7. Business Team
JOIN A TEAM

3 Years = A DAILY.church in 10 locations in California. – 2023
5 Years = A DAILY.church in every State in USA. – 2025
10 Years = A DAILY.church in every Nation of the world. – 2030

Interested in starting a DAILY Church Home in your area?  We would love to talk more.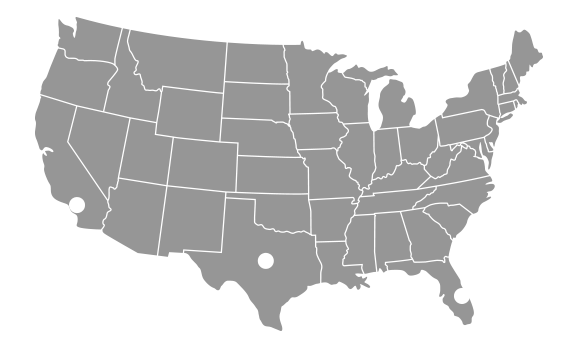 START A LOCATION
Beliefs
We believe God exists, his only Son is Jesus Christ, and his Word is the Bible. We believe people are saved and lives are changed by the grace of God through faith in Christ. We believe God gives new life to all who have faith in Jesus by sending his Spirit to be in them.
READ ABOUT OUR FAITH
people will be presented with the gospel.
Every $1 you give shares Jesus with 100 people Online and gives them an opportunity to come to Church on Sundays.
GIVE NOW The Daily Church is ONE Church that meets in MANY groups throughout the world.

OUR LOCATION
8121 Ellis Ave,
Huntington Beach, CA 92646
CONTACT
[email protected]
MAILBOX
3857 Birch Street #271
Newport Beach, CA 92660
EIN: 84-2372867
501c3 Non-profit Tax-Deductible Donations
GOOGLE REVIEW
YELP REVIEW